I went to the island of Leyte on August 23,24



Because I live in Cebu, Leyte is close from Cebu.It is very good situation.



-Cebu・Leyte-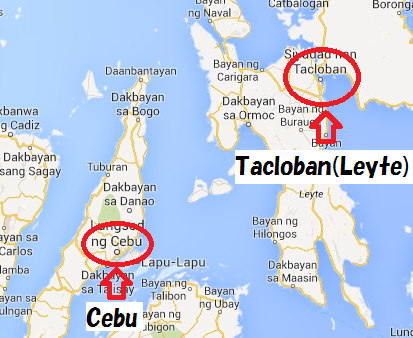 There are 2 reasons why I mind Leyte.

1.Typhoon of November ,2013
2.Confirmation of the bloodiest battlefield under W.W.Ⅱ

Because of my work, it was not possible to arrange hotel and ticket in advance.
I paid high cost.




Leyte is about 200km from Cebu, a round trip ticket for Tacloban is around 4000 pesos (9500 yen).

Hotel fee also was 4000 pesos


I think cheaper hotels are in Lyete, but I give up searching it.

It has been past nearly a year, but typhoon damage is huge




■Typhoon Haiyan
http://en.wikipedia.org/wiki/Typhoon_Haiyan#Philippines_3

When I got off to the airport, I thought "Oh, flooded


"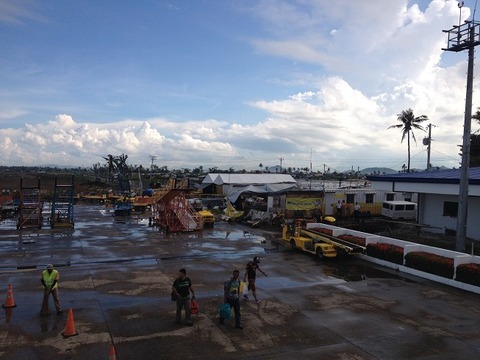 The airport remains to be broken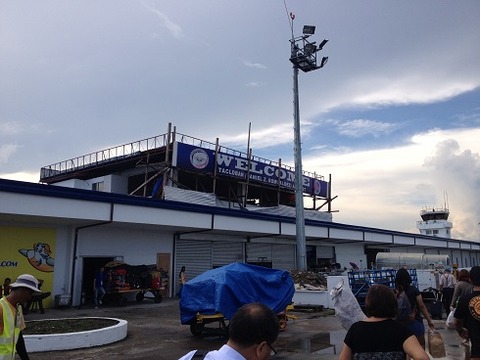 Fallen treess are left around the airport.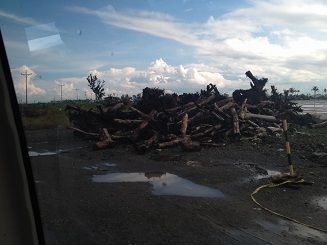 There are tents of UNHCR. This organization is a part of United Nations. I think they work very well.
Leyte people don't have complaint.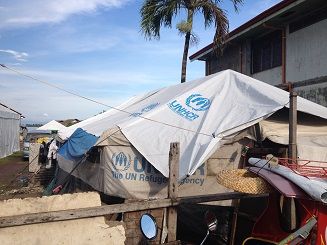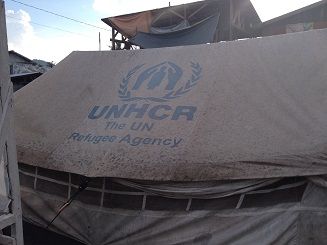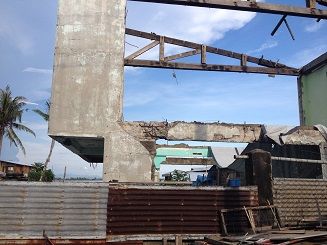 This sight remainds of damage of

typhoon

, I feel illusion because of same sight at that time.
I asked about typhoon to Leyte people. Leyte aunt said "When a high wave came, I ran away to a hill by swimming"

There is Santo Niño Shrine in Tacloban which is made for Dictator Marcos(term of office 1965~86) and Imelda.This Shrine also was damaged




-Santo Niño Shrine-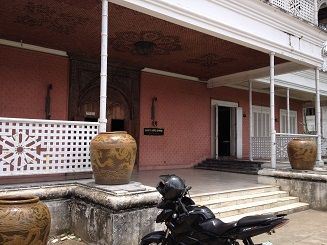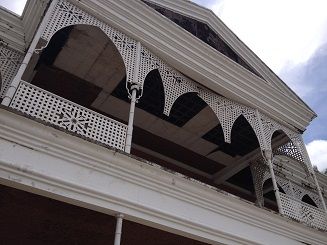 When I was searching, Leyte chirdren frequently greeted with carefree smile. They could speak Japanese a little. I guessed Japanese supporter assisted them at that time.

I was surprised that Leyte people are more friendly than Cebu people




I've been to City Hall of Tacloban

-City Hall of Tacloban-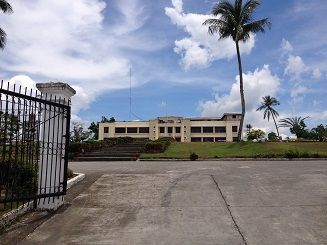 Monument is broken partially, this is made by Japan to restore between Philippine and Japan. I would like to fix this, but priority no.1 is to support current Leyte people.

These letters is written by Mr.Suzuki , a former govener of Tokyo.

-This Peace commemoration statue-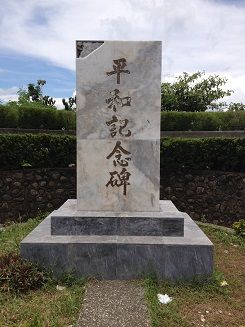 There is a park around this monument, lovers are relaxed here.
Even if they have tragic, they continue to love together. I was impressed with this moment



MacArthur actually said "I shall return" in Leyte. And he went back. Now, there has become a memorial park.

MacArthur fought with Japan in World War II, he was responsible in the field. After the war, he has been strongly committed to the Japanese occupation.

I used the tricycle, but it takes 400 pesos by round trip. I think Leyte people cheated me



It was expensive




-MacArthur Landing Memorial Park-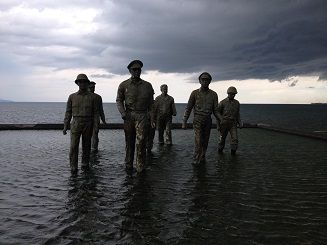 ※Plating in gold was peeled off.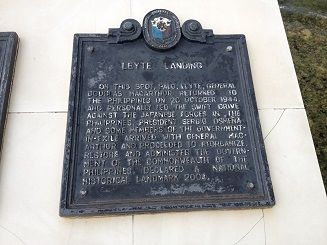 I went back to the airport directly. There are some restaurants in front of airport.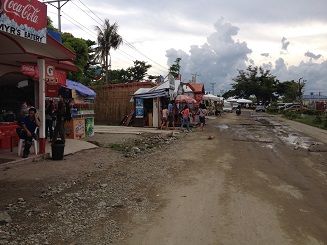 I went back to Cebu through shabby chaeck-in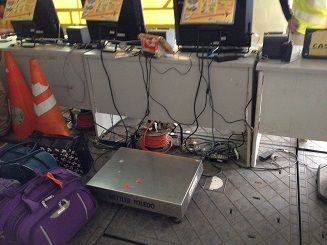 I was thinking to try requiem soul of Jpanese soldiers, but first, I had better try requiem soul of Leyte people.

Because I couldn't recognize Leyte people existence, I was ashamed


Japanese armies stole foods from Leyte people under W.W.Ⅱ. This was boss's order.

Because Japanese armies couldn't understand between guerrilla band and Leyte people, Japanese armies were requested that they kill anybody when they encounter someone.

It was natural that Leyte people hated Japanese




After all, we have to stop war not to stop hateness




That's all.

■スポンサードリンク